Now, with the purchase of any box of extra virgin olive oil from Oleoestepa, Estepa Virgen, Egregio, or Maestro Oleario, you will receive a complimentary reusable shopping bag made of RPET.
Disposable plastic bags have become a serious problem for waste management worldwide. In Spain alone, each person uses an average of 144 plastic bags per year, generating an immense amount of waste that severely impacts the environment.
Recognizing the need to adopt more sustainable practices, we want to offer you a solution that helps reduce the amount of plastic waste. Our Oleoestepa RPET reusable shopping bag is made from recycled plastic, promoting material reuse and contributing to the care of the planet.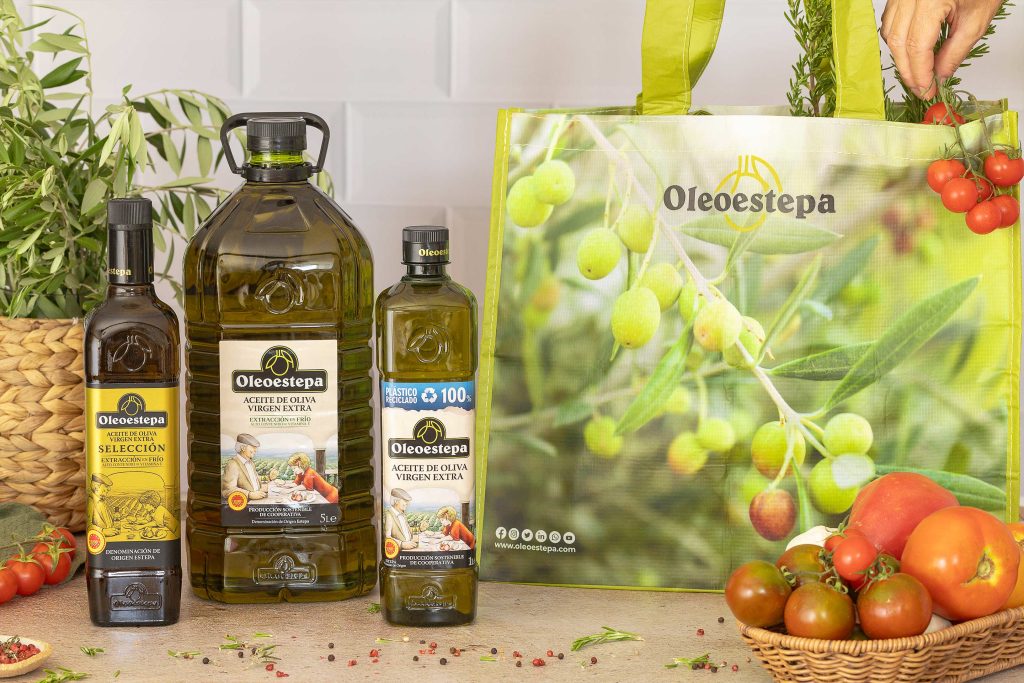 This bag is durable, breathable, easy to wash, and can be folded for convenient storage. With a material weight of 140g, it can carry up to 12-15 kg of weight and features both short and long handles, as well as a reinforced base for versatile grip.
In addition to being ideal for carrying your daily groceries, fruits, and vegetables, this bag is versatile and can be useful in various situations. Incorporate this bag into your everyday activities and help care for the environment in a practical way!
This promotion is available both at our associated cooperatives and on our online store. Don't miss the opportunity to get this reusable shopping bag made from recycled plastic with the purchase of Oleoestepa, Estepa Virgen, Egregio, and Maestro Oleario extra virgin olive oil, except for 250 ml formats and gift boxes. The promotion is valid until stocks last (5,000 units).
Make your purchase of extra virgin olive oil and get your complimentary RPET bag. Together, we can make a difference and reduce our impact on the planet! For more information about our sustainable innovation, we invite you to visit our website. Thank you for joining us in this important commitment to the environment!
You can learn more about our sustainable innovation by clicking here.