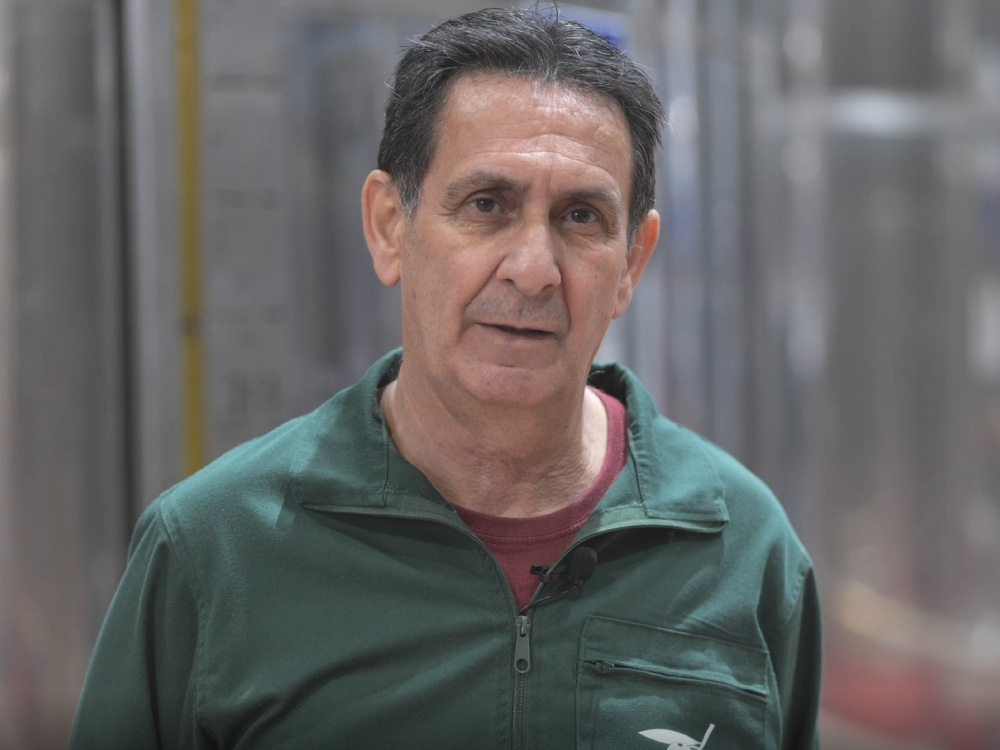 Manuel Fernández Fuentes
Oil mill master of the cooperative associated Olivarera de Nuestra Señora de la Paz in Estepa (Seville).
Manuel Fernández Fuentes, master of the oil master miller at the associated cooperative Nuestra Señora de la Paz in Estepa (Seville).
In 1999 he began to carry out the work previously carried out by his father. He recalls that his first days were very difficult until he managed to adapt to the responsibility of his job.
In his opinion, the most important thing to obtain a high quality extra virgin olive oil is to keep the temperature under control at all times, to ensure that no emulsions are produced in the mixer and to carry out a good separation.
During these more than 20 years of experience as an oil master miller master, he emphasizes that the most revolutionary moment was the change from hydraulic presses to the current continuous lines. "With the old system of hydraulic presses, the olives were in the hoppers for a longer period of time, which was heating and stunting the fruit, resulting in oils of poorer quality," Manuel points out.  The incorporation of the latest technology machinery that allows continuous extraction of the olive juice has meant a faster and cleaner process and, consequently, "a very significant help to obtain a higher quality extra virgin olive oil".
His years of experience have also shown him that it is essential to have knowledge of oil tasting. "Identifying smells and flavors, and knowing how to classify extra virgin olive oils according to their qualities is key to avoid mixing worse oils with better ones" Manuel points out. Being a member of the Oleoestepa tasting panel has allowed him to taste a multitude of oils, of different varieties and origins, confirming the great complexity and richness of flavors and smells of olive juice.
Finally, Manuel confesses that in his day to day life what he likes most is to be in the day to day production of extra virgin olive oil, enjoying all the tasks involved in achieving an extra virgin olive oil of the highest quality.
All interviews of oil masters mill: https://bit.ly/35qlqBS