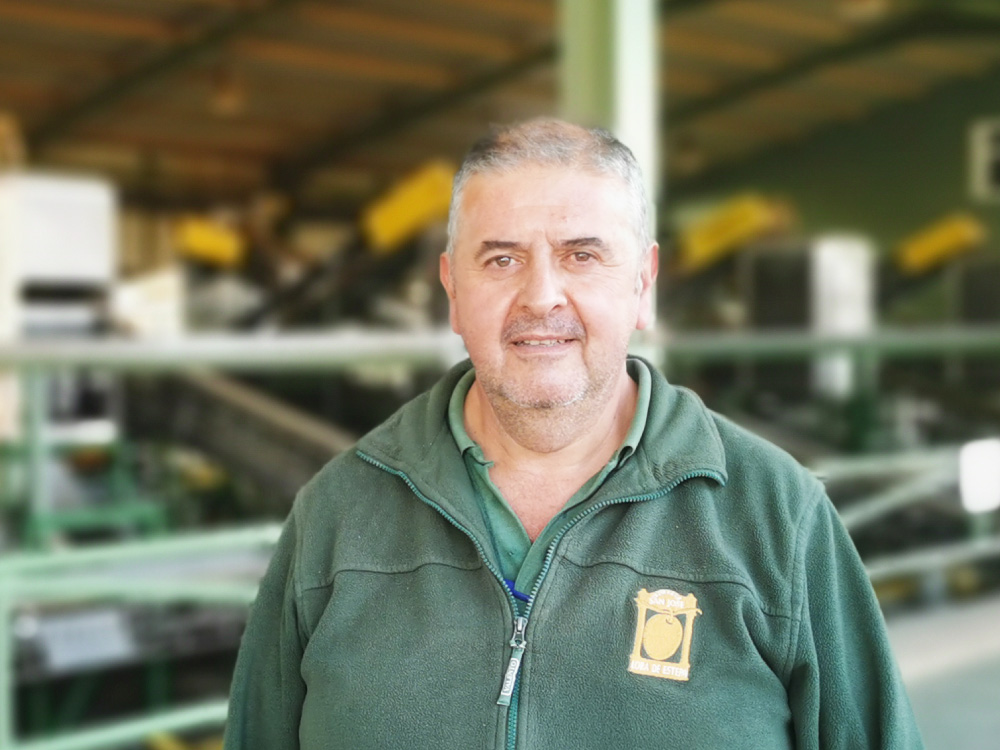 Manuel Borrego
Oil mill master at the associated cooperative San Jose de Lora de Estepa (Seville)
Manuel Borrego is immersed in his seventh campaign as Oil Mill Master at Olivarera de San José de Lora de Estepa (Seville). But he has been linked to this cooperative for many more years, learning from the hand of his master Francisco Espinosa.
In the middle of the harvest campaign, he summarizes his work highlighting the selection and organization of the fruits to be milled. Once the delivery has been made by the farmer-member, his work consists of supervising the loading and unloading and the coordination between the mill's human team.
The former mill master insisted on the importance of knowing the oil and recognizing the quality of the olive juice. For this reason, he has combined his work with that of taster, forming part of the Oleoestepa tasting panel. Having the ability to recognize the exceptional quality of an extra virgin olive oil is fundamental to not make mistakes in his work.
He was fortunate to experience a radical change in the production process. With the arrival of new technologies, he remembers gladly how difficult it was to learn to get used to the new machinery, and how they have continued to evolve and advance.
In his opinion, to obtain a good extra virgin olive oil it is essential to have a good selection of the product and a quick milling, before the first six or eight hours, so that the olives do not have time to spoil. Time is gold, and in this case, liquid.
All interviews of oil masters mill: https://bit.ly/35qlqBS