The best way to make this dessert is with seedless oranges. If you don't like honey or don't have it available, you can simply replace it with sugar.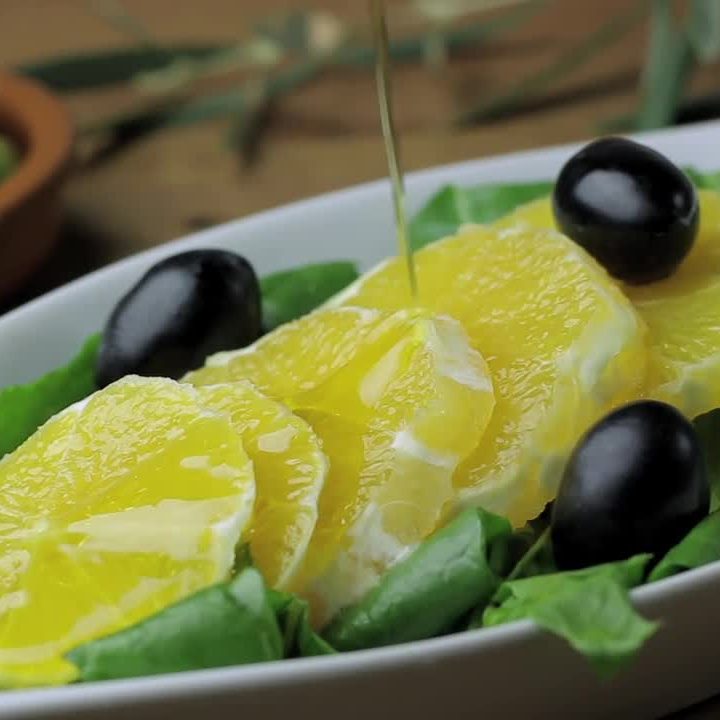 Peel the oranges by hand and remove the pith. Cut them into thin slices or wedges. In a large bowl, add the oranges, black olives and the onion cut into julienne strips. Then, add the remaining liquid from the peeled orange.
For the dressing, beat the extra virgin olive oil, lemon juice, and salt and pepper in a small jar with a lid. Pour the dressing over the salad ingredients and mix well.
Let the salad chill for an hour before serving it on a serving platter over a bed of lettuce leaves with a few mint leaves. Decorate the plate with herbs for presentation. If there isn't much time to prepare it in advance, it can be made and will be just as delicious without chilling it in the fridge.
Ingredients:
(2 servings)
2 oranges
1 fresh onion
Pitted black olives
2 tbsp. honey
4 tbsp. Oleoestepa Organic extra-virgin olive oil
Mint leaves
A pinch of sugar
Salt and pepper
Lettuce leaves