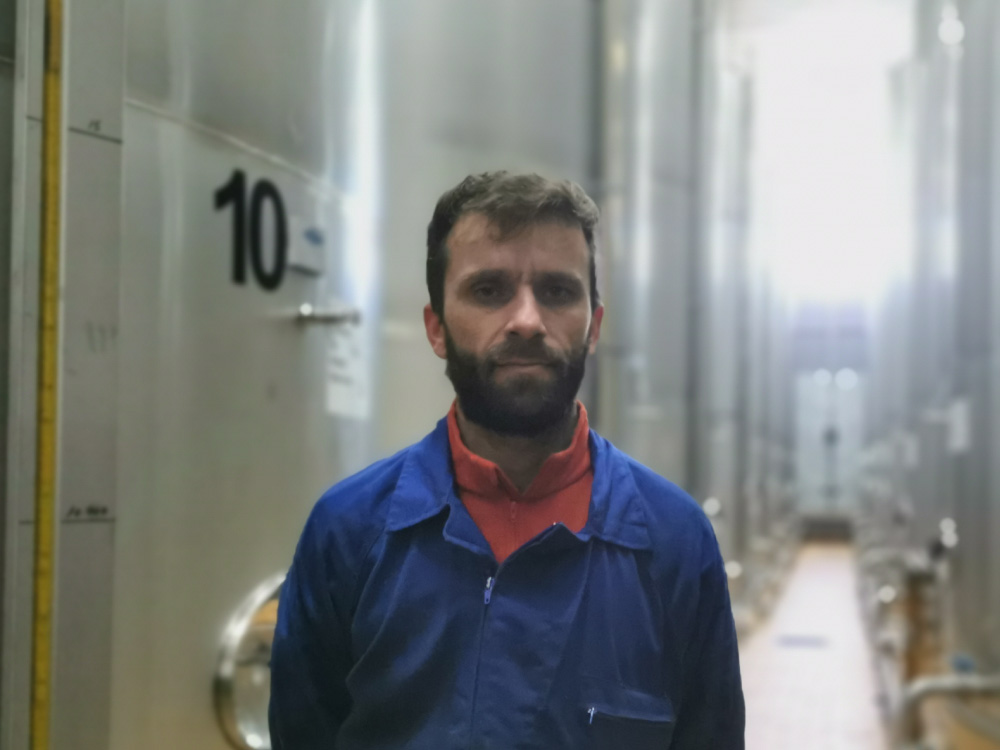 Pablo Gálvez Jurado  
Oil mill master at the associated cooperative La Purísima de Herrera (Sevilla)
Although he has been working as an oil mill master for 13 years, his life is closely linked to this cooperative. In fact, he confesses that he was born in it, in the doorman's house, his father.
Prior to working as a miller, he began his activity in the oil mill 27 years ago as an assistant in olives reception zone. Later he went on to work in the mill where he learned many secrets of olive juice extraction.
During the campaign, his function is based on always having the machinery ready. "An optimal maintenance of the machines is essential to avoid problems during the milling, centrifuging and decanting of the oil, which prevent achieving the best possible extra virgin olive oil or, worse still, cause defects in the juice".
"Controlling the levels, the dough and the grinding time is essential, and for this, all the machinery must be in an optimal state" explains Pablo. After the campaign, it is time for cleaning and maintenance for optimal conservation of the industry, "so that when the next campaign begins everything is ready and we can obtain a high-quality extra virgin olive oil".
To develop this job, he points out that he has needed "hours and hours of learning, training and dedication", highlighting the value of the continuous training provided by Oleoestepa in its technical courses for oil miller masters.
In his opinion, the secret of a high-quality extra virgin olive oil lies in multiple factors, among which the maximum cleanliness of the fruit and machinery, early harvest and cold extraction. "Here all these steps are carried out in an estimated time of two hours. Time is also crucial for achieving a maximum quality juice".
Pablo can't help remembering his father when he walks through this cooperative. He remembers with great nostalgia the children's games in the patio of the mill, while his father worked in the doorman's mill. "I have the enormous satisfaction of knowing that my father would have been immensely proud to see me as a master oil mill in the same cooperative to which he dedicated so much time."
All interviews of oil masters mill: https://bit.ly/35qlqBS