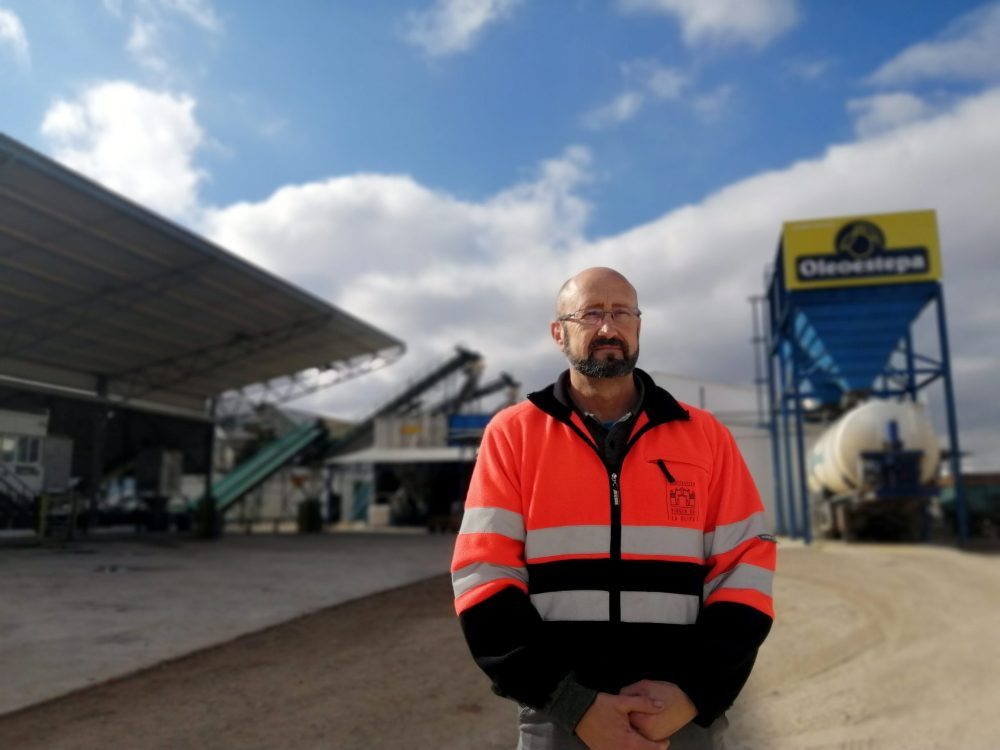 Carlos Javier Ruíz 
Oil mill master at the associated cooperative Virgen de La Oliva in Mollina (Malaga)
Since 1989 he started working in the helper mill, but by chance in life he soon had to take over the reins of this oil mill.
Although he highly values ​​all that he could learn from previous teachers, his passion for this work made him interested in other ways of doing things. "In these 32 years, continuing training has been key throughout this period, visiting other oil mills, taking courses, reading studies, attending technical conferences … in this work I find you never stop learning".
He also highlights the great importance of his knowledge of mechanics, that has allowed him to solve problems that at that time did not have a right answer from the industry.
Looking to the future, he regrets the loss of human resources both in the olive grove and in the oil mill, seeing as difficult an adequate generational change at this time. However, he hopes that the future is better for the field, necessarily having to go through its complete professionalization.
In his long career, he has seen a great evolution throughout these years, such as the shortening of the campaigns. "In the nineties he used to end in late March or early April, however, now they end in mid-February at the latest."
The recent integration to the cooperative project of Oleoestepa has been a plus of demand. For this reason, the details have to be taken care of even more, reducing the milling hours, maintaining a maximum cleanliness of the facilities, carrying out a cold extraction and of course, counting on the collaboration of the associated farmer in the care of the olive grove and an adequate collection. of healthy olives at the right time.
Looking back, he remembers the great cultural change in the way of determining the quality of oils both in the mill and by the consumer. Before, ignorance made the consumer value "esparto mat oil" more than the current extra virgin oils. "Fortunately, the consumer is more informed, which means a greater appreciation of higher quality oils."
All interviews of oil masters mill: https://bit.ly/35qlqBS